Choose Anchorage
Anchorage is one of America's top 100 most livable cities. What makes Anchorage so livable? It is located in one of the world's most spectacular settings: Alaska. It is a gateway from an urban setting to the great outdoors. Only in Anchorage can you meet a moose, walk on a glacier, and explore a vast, natural park all in a single day*.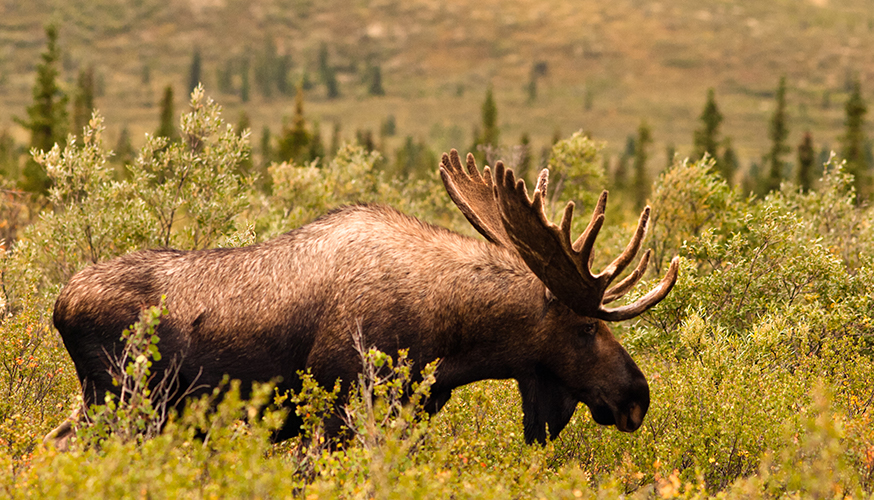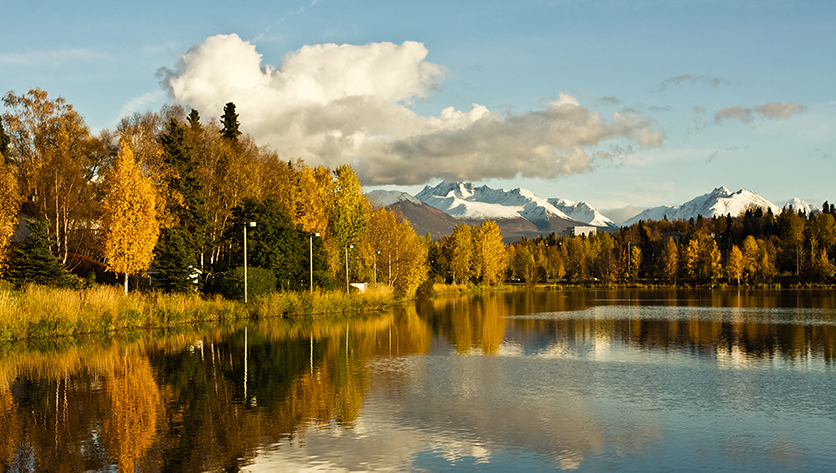 Anchorage is home to 223 municipal parks and 250 running, biking and skiing trails. As vast as that sounds, commutes are less than 30 minutes throughout Anchorage, with very little traffic. There are other modes of transportation, such as rideshare services, city bus routes and taxi service. You can also take advantage of Anchorage's main multi-use trails—the Lanie Fleischer Chester Creek Trail, the Tony Knowles Coastal Trail, the Campbell Creek Trail, and the Ship Creek Trail—that are all connected to each other to form a 32-mile bike loop, an almost-complete urban greenway that is, when viewed on a map, in the shape of a moose.
Anchorage offers a wide range of activities in all seasons. In early summer it's possible to catch a 40 to 60-pound king salmon in Ship Creek right downtown. In winter, residents can cross country ski along well-groomed trails or downhill ski in south Anchorage.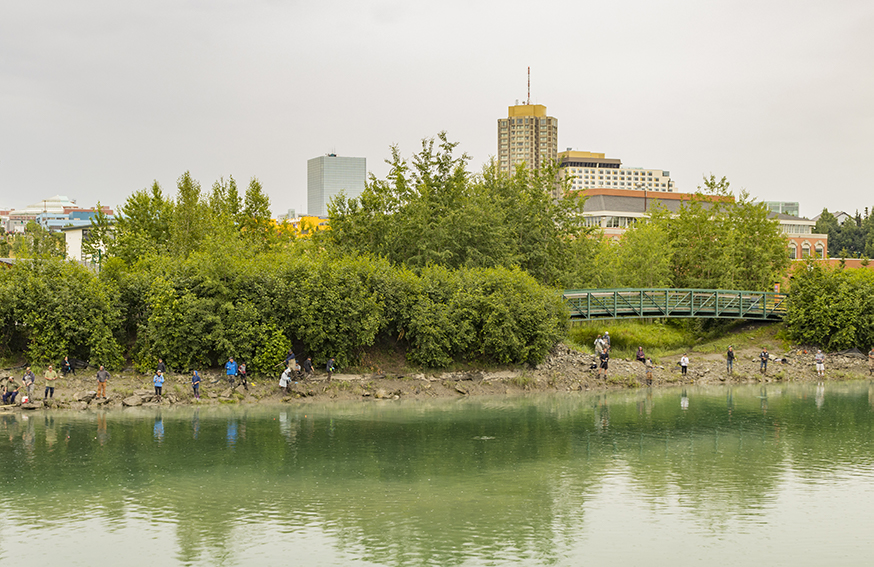 Anchorage is home to the number one most diverse public high school in America, and more than 100 different languages are spoken by students and their families within the Anchorage School District. Public education is managed by the Anchorage School District, 87th largest district a in the United States with nearly 58,000 students attending 98 schools. There is also a number of private education choices for both religious and non-denominational schools.
Higher education is available via four outlets: University of Alaska Anchorage, Alaska Pacific University, Charter College and Wayland Baptist University-Anchorage.
Anchorage experiences all four seasons. Thanks to its coastal location, the weather is relatively mild in Anchorage compared to other places in Alaska. Summer temperatures average in the 60s while winter can experience fluxes from the low teens to upper 20s. The average winter snowfall is 11 inches. Pro tip: Take advantage of a big snowfall and head to Girdwood to ski on fresh powder on a 45 minute drive from south Anchorage.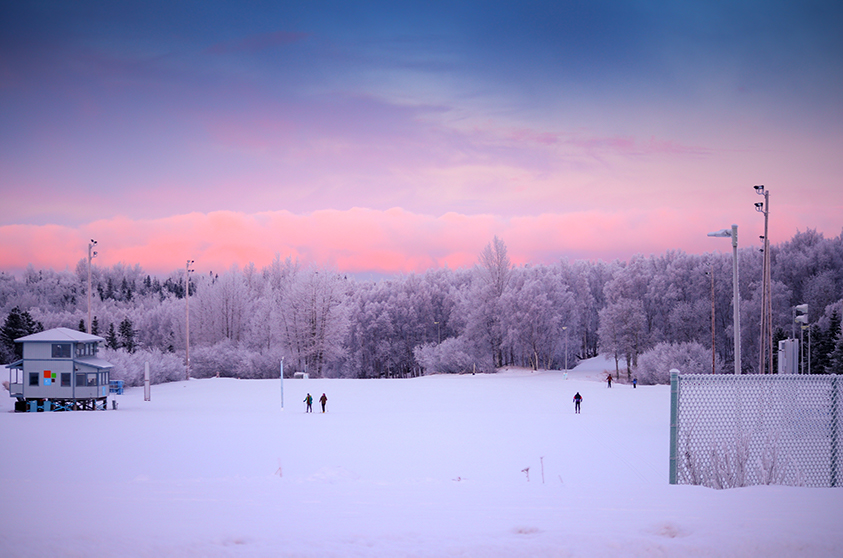 There are financial perks to living in Anchorage. There is no income tax in Alaska and Anchorage doesn't have sales tax. Annually Alaskans (who have been a resident for one calendar year) receive a dividend from the Alaska Permanent Fund. The dividend amount varies year to year. Recent PFD payments have ranged from $900 to $2,000.
Visit ravnalaska.com/careers to learn more about exciting career opportunities based in Anchorage. We call Alaska home, so can you.
AEDC - Work Anywhere, Live Here